Vintage Metal Joinery System
used in the "Mount Washington Hotel"
Quick and Easy!
From design, production and packaging…right down to the assembly.
What's cool is – it only takes 2 people to raise the frame using a Genie Lift.
Simply stand the posts and drop the beams in one at a time.
Virtually anyone can put it together.
Attach the wall boards and the building is finished both inside and out.
Opt for SIP panels on the walls and roof – for a "Super Insulated" shell.
When done, you'll have a heavy timber structure that should last virtually forever!
The Lancaster 36′ X 48′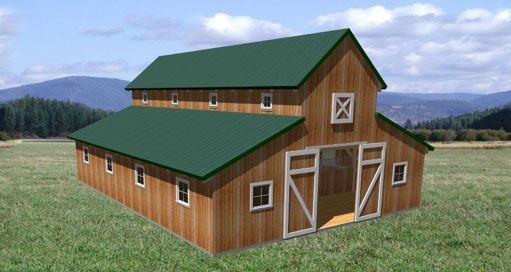 $65,775
What's Included
Full set of building plans for permits. Design it how you want – Includes 3D modeling
Pre-cut Pine Post & Beam Frame (just put the parts together)
Vintage Metal Joinery
4x straight corner braces w/vintage metal connectors (per plan)
Precut heavy timber floor joists 4' on center (with joist hangers)
Precut heavy timber rafters 4' on center
2x T&G decking creating 2nd & 3rd floors (per plan)
Horizontal nailers for vertical siding attachment (per plan)
4x framing for windows & doors
1x tongue & groove siding and roof boards. (optional 2x roof boards)
1x boards with simple plans to build barn style doors
GRK screws where applicable
What's Not Included
Foundation, roofing, ring nails (for siding, roof boards, joist hangers) horse stalls, stairs, windows, doors and exterior paint/stain