"The Building Manual" has been written for those of you with little or no experience in construction. It is designed for you when contracting the project yourself, for builders and for the subcontractors that are involved.
Just go to the construction phase that you want to learn about. We explain construction procedures, options for building materials as well as detail drawings.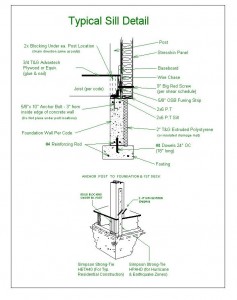 Builders and subcontractors not familiar with our buildings can virtually complete your home without additional guidance.
You'll also get tips and tricks regarding things we've learned in our building experiences. For example; installing vinyl siding but using wood trim on corner boards, eaves and rakes – it substantially upgrades the appearance from the typical installation.
This manual was developed to help you eliminate any misunderstandings or unplanned for items that normally account for cost overruns!